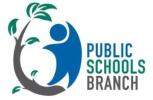 Here is a list of important dates and activities happening for the School Board Trustee Zone 7 By-Election for the Public Schools Branch.
Visit the School Boards Elections Information Page to learn more about being a Candidate, the Role of School Board Trustees, and Voting in School Board Elections.
PSB Zone 7 By-Election Day - Thursday October 13, 2023 


Voter Information
The PSB Zone 7 By-election period begins on Tuesday, September 5, 2023
Mail In Ballot Application will be available on Elections PEI website on Tuesday, September 5, 2023
Candidates:
Adam Drake - St Peters Harbour
Jocelyne Ludgate - Morell
Eligibility
a Canadian citizen;
18 years of age or older on the date of the election (Friday, October 13, 2023); and
Resident in the province for the six months (Thursday, April 13, 2023) before the date of the election.
For this by-election, you also must live within the Zone 7 electoral zone as defined by the Morell Consolidated, Mt. Stewart Consolidated, Morell Regional, and Souris Regional family of schools and as defined within the Education Act Election Regulations
APPLY FOR YOUR MAIL IN BALLOT
Election Day Information
All Mail In Ballots must be received by 12 p.m. at Elections PEI Headquarters in order to be counted
Unofficial Results on the Elections PEI website following the counting of ballots which will begin at 1 p.m. at Elections PEI on Friday, October 13, 2023.
Important Dates
Mail In Ballot Applications September 5, 2023 – October 1, 2023 (11:59pm)
Mail In Ballots Mailed Out- Beginning Monday September 25, 2023 – Tuesday October 3, 2023
Mail In Ballot Voting Period – Wednesday September 27, 2023 – Friday October 13, 2023 at 12 noon (PM)
By-election Results: Online Friday, October 13, 2023 by 5pm