The District 10 Charlottetown-Winsloe By-Election has been called for Monday November 2, 2020.
There are three days of Advance Voting: Saturday October 24th, Monday October 26th and Friday October 30th.
All voting times are from 9 a.m. until 7 p.m.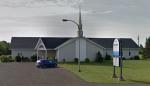 There will be only one voting location - The Community Baptist Church     
                                                               162 Sherwood Rd., Charlottetown 
Elections PEI has produced a Pandemic Guideline for Provincial Elections and By-Elections.
This operating plan was developed in conjunction with the office of the Chief Public Health Officer of PEI.
We will ensure proper social distancing, hand hygiene, venue capacity and other safety precautions during the voting process. 
All of the Elections PEI Poll Workers will be required to wear a face shield and/or mask wile working in the polling location.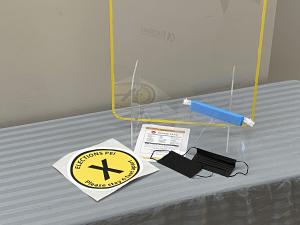 We encourage all voters to bring their mask, but in the event you need one, we will provide one to you.
There will be a reminder at the entrance regarding self-monitoring for any symptoms of COVID-19.
If you have any concerns about voting in-person and looking for answers to your questions, call Elections PEI 1-888-234-8683